Most homes need a pathway to the front of the house, why not make it a welcoming entrance by using pavers or stone instead of the standard concrete sidewalk?
Proper flow and use of your property starts with accessibility. You may need a few steps to level out a walkway, or make accessing your entire yard easier with several walking paths.
Increasing functional use of the entire landscape is a great way to make the most out of your property. There is nothing more inviting than a walkway or path. It really says "come into my garden" like nothing else can. Whether you prefer simple stepping stones or a smooth solid pathway that can be shoveled in the winter time, we can install the perfect pathway to suit your needs. Pathways can also make maintenance easier. Why not edge your bed with a nice walking path? There is nothing more low maintenance than hardscape, and it is beautiful too!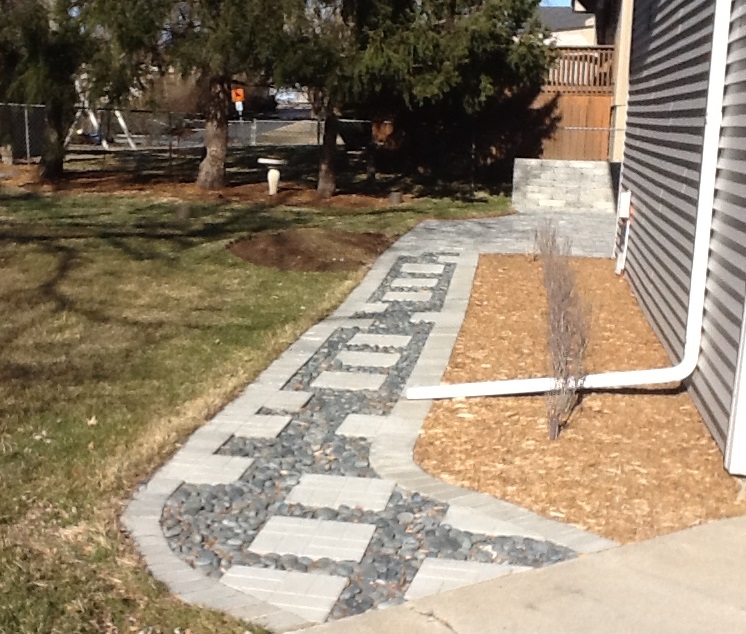 This pathway is also a drainage system