Expand your living space at your home with an outdoor room.
Perhaps you want an entire outdoor kitchen or maybe just a simple fire pit to increase your time spent outside comfortably. Adding extra square footage outside can be just as beneficial as adding one or more new rooms to your house, perhaps even more because it is a completely different kind of space. Custom designed and built to your specific tastes, these rooms can really let your personal style shine. Do you prefer sleek, contemporary design or do you lean towards comfortable, traditional styling? Maybe the mountains is where you feel the happiest, why not re-create a room that takes you to your happy place every time you step outside? The types of materials we use, the features we install, the walls and/or other accent areas of your outdoor room can all be designed to create the feeling of a mountain retreat, a five star hotel, or just a cozy spot to enjoy your morning breakfast.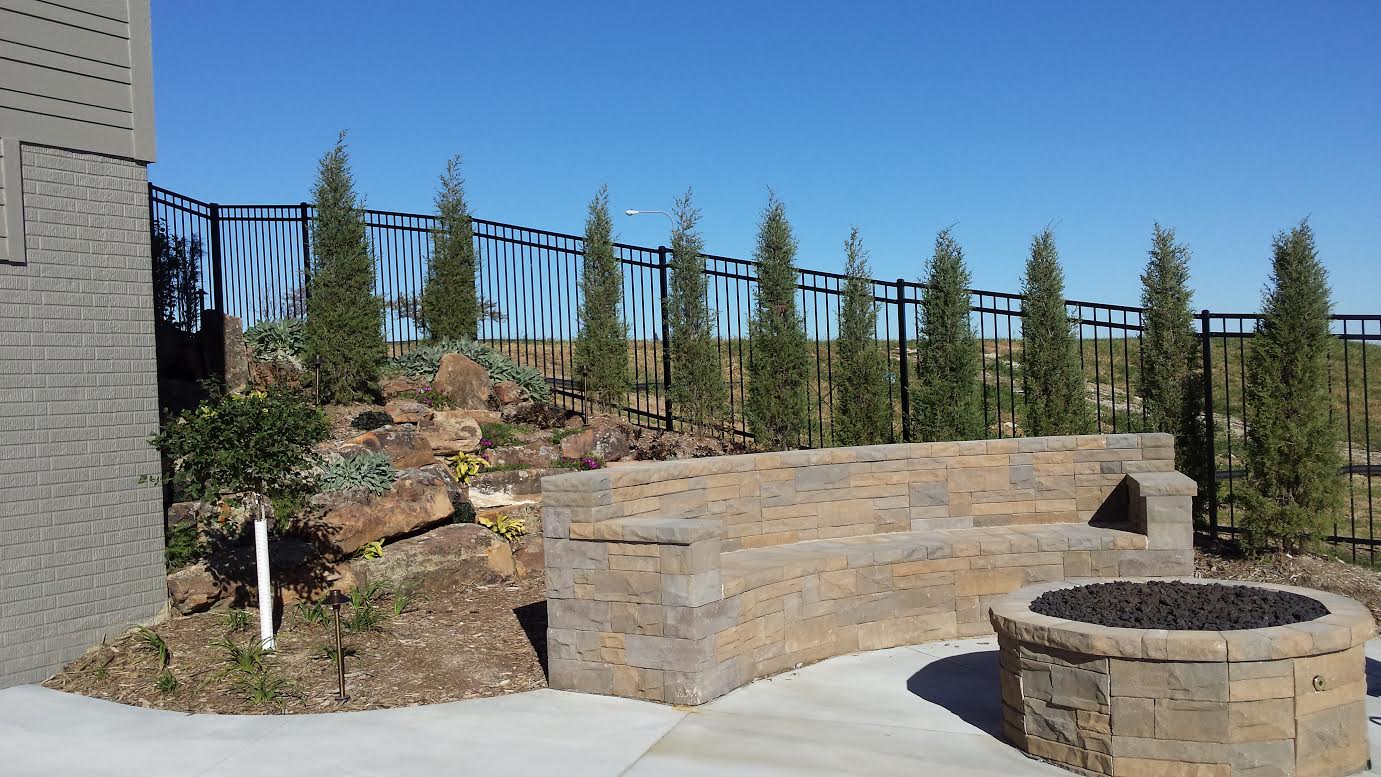 Whether you want a custom built bench, surrounding a gas fire ring or a huge patio for large get-togethers and parties, we will custom design and install these spaces to your specifications.
Working with our design and installation teams will give you the opportunity to have everything you have ever wanted in your outdoor living area.
A Built in Grill adds counter space