Design Landscaping is actually Dee-sign Landscaping because of Dee. Landscape Designers became Landscape Dee-signers when they joined her team. Although Dee is now retired, her partner (that joined her 19 years ago) kept the name Dee-sign because Anna-sign just didn't sound right! You say tomato, I say tomatoe. You say Design, We say Dee-sign.
Dee-sign Landscaping & Garden Shop is a female owned and operated company that specializes in high-end landscaping and plant material. We began building our business 18 years ago and have served numerous commercial and residential properties over that time. As a complement to our workmanship, nearly 75% of our new projects come from client referrals. Our Garden Centers have incredible and unusual plant material as well as one of a kind trellises, pottery, and garden accessories.
---
About the Landscape Designers
In 1999 Dee purchased the property of our Garden Center and Landscape facility at 8530 Blondo Street. Thus Dee-sign Landscaping was born. In 2015 Dee sold the business to her partner Anna, who had been working with her since the shop opened.

Anna began as a Fine Arts major who then opted to use her art in Landscaping. She earned three Horticultural Science degrees (with Honors) in Nursery Management, Floral Design, and Landscape Design. She has been learning and growing with Dee-sign for 18 years. Anna considers landscaping to be sculpting with walls and patios and painting with plants. She currently runs the majority of the landscaping projects and is the owner of Dee-sign Landscaping & Garden Shop.

Missy has worked in nurseries nearly her entire adult life. She joined the Dee-sign team nearly 10 years ago as a nursery manager. Having a strong interest in the design aspect of the business, she went back to school and completed the needed classes to begin her designing career. She worked closely with Dee and Anna for her first few years of designing to learn what you can or can't and should or shouldn't do. Now Missy has developed into an incredible designer with great skills and knowledge of her own.

Laura received her Bachelors in Horticultural Science, with an emphasis on Landscape Design, from UNL. Similar to Anna, she began her education in Fine Arts before switching to Horticulture. Beginning as a Designer's Assistant, Laura quickly learned the ropes at Dee-sign and has developed a uniquely beautiful style in her designs. While interning for Lincoln Parks and Recreation, she cultivated her interest in native and incredibly hardy plant material. Laura is looking to make the world a more beautiful place through thoughtful design, management, and conservation.

Dee began as a talented and successful hairstylist. She often jokes that she went from sculpting heads to sculpting landscapes. While beautifying people full time, Dee began to take horticultural classes for her own personal growth. As her knowledge grew, her hair clients began to ask her for advice and help in their own yards. Spending more and more time on people's properties, she decided to 'set up shop' and purchased our current garden shop and landscape facility on 8530 Blondo Street. Thus Dee-sign Landscaping and Garden Shop was born.
ABOUT THE FACES YOU'LL SEE IN OUR STORE:
Julie has been in the nursery industry for 16 years. She joined us six years ago and is now the manager for our Blondo Facility. Julie currently does the majority of the plant orders, customer service, and employee management. She also does a large portion of our custom designed annual plantings. Julie is our definite go-to-gal when it comes to any questions about trees and shrubs. If you ask her who her first love was she'll have a hard time answering… Only because she can't decide whether it was the Burr Oak or the Cottonwood tree. The amount of knowledge she has is amazing and definitely not someone you'd be able to find working at a 'big box store'

Tracy wears a lot of hats. She organizes, cleans, and cares for everything in her reach. Whether she is working at the farmers market, helping in the office, or assisting clients at the nursery; her chipper 'can do' attitude is always inspiring and refreshing. Like a ray of sunshine, her smile spreads joy all around us.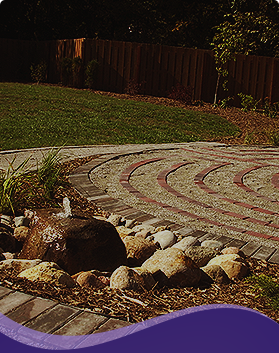 Garden Shop Omaha
From thoughtful designs to careful planning and installation, we go above and beyond to ensure your satisfaction.
Visit our Gallery