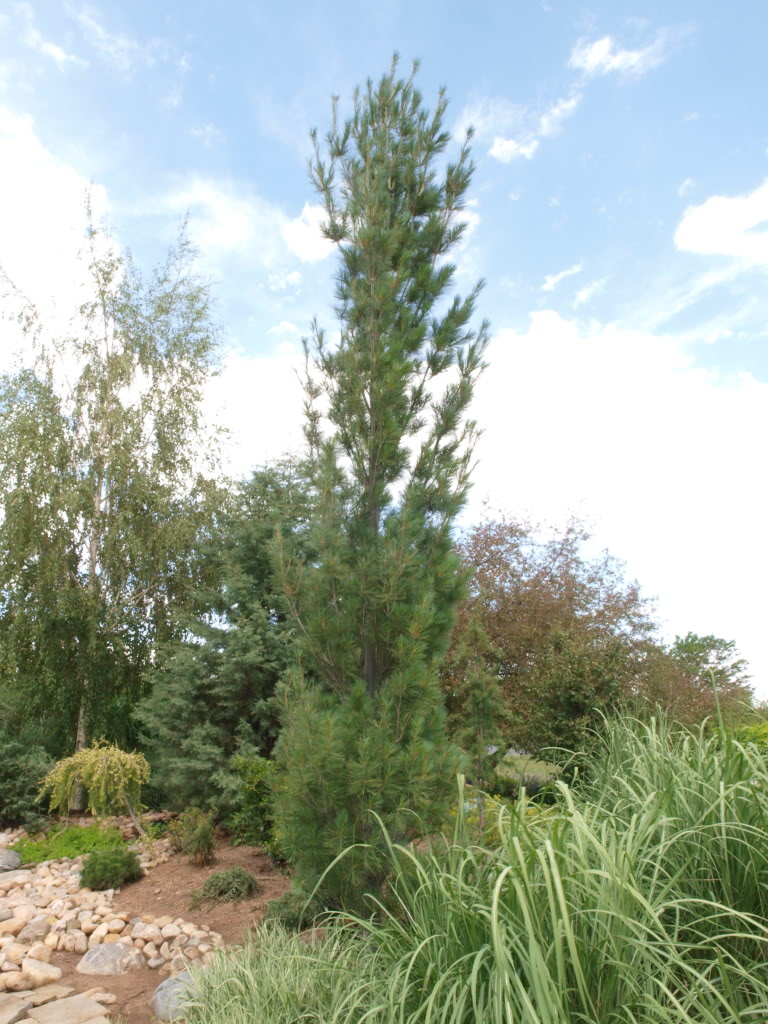 Dee-sign carries some very unusual specimens of evergreens that may be just what you were looking for.
We also have many columnar varieties for smaller properties and privacy screens.
Columnar Blue Spruce (Picea columnaris, Columnar White Pine (Pinus strobus columnaris), and several varieties of columnar Junipers like Witchita Blue and others are just a few of the wonderful selections that can give you a green wall of privacy.
Uniquely formed trees like Weeping White Pine Pinus strobus pendula), or Weeping Norway Spruce (Picea Abies Pendula) can create a year round focal point, perfect for the urban landscape.