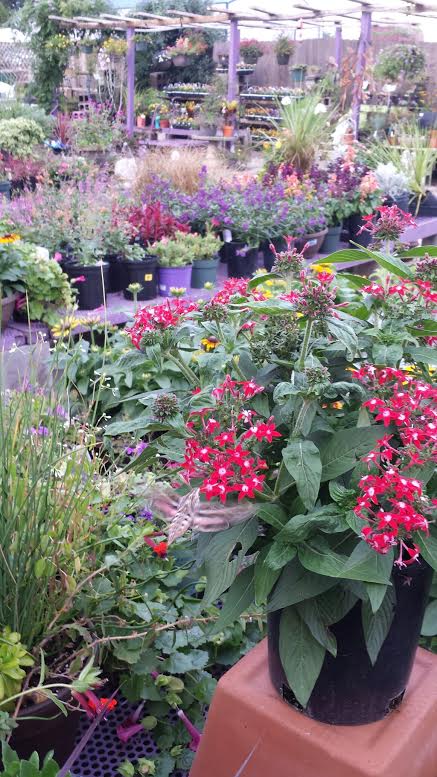 Spring, summer, fall color for the seasons
Want colorful flowers for the whole season? Annuals will give you that in the whole entire rainbow.
Of course we have the standard flowers: Petunias, impatiens and geraniums but you really should come check out some of our more unusual selections like Angelonia, Tuberous Begonias, Scaevola or trailing Verbenas.
We carry the newest varieties of New Guinea Impatiens, Lantana, Lobelia and Torenia.
Just a few unique plants can completely change the look of your planters.
Having tall Cannas, Ornamental grasses like Purple Fountain Grass, or a Zinnia mixture can really add drama to your flower pots.