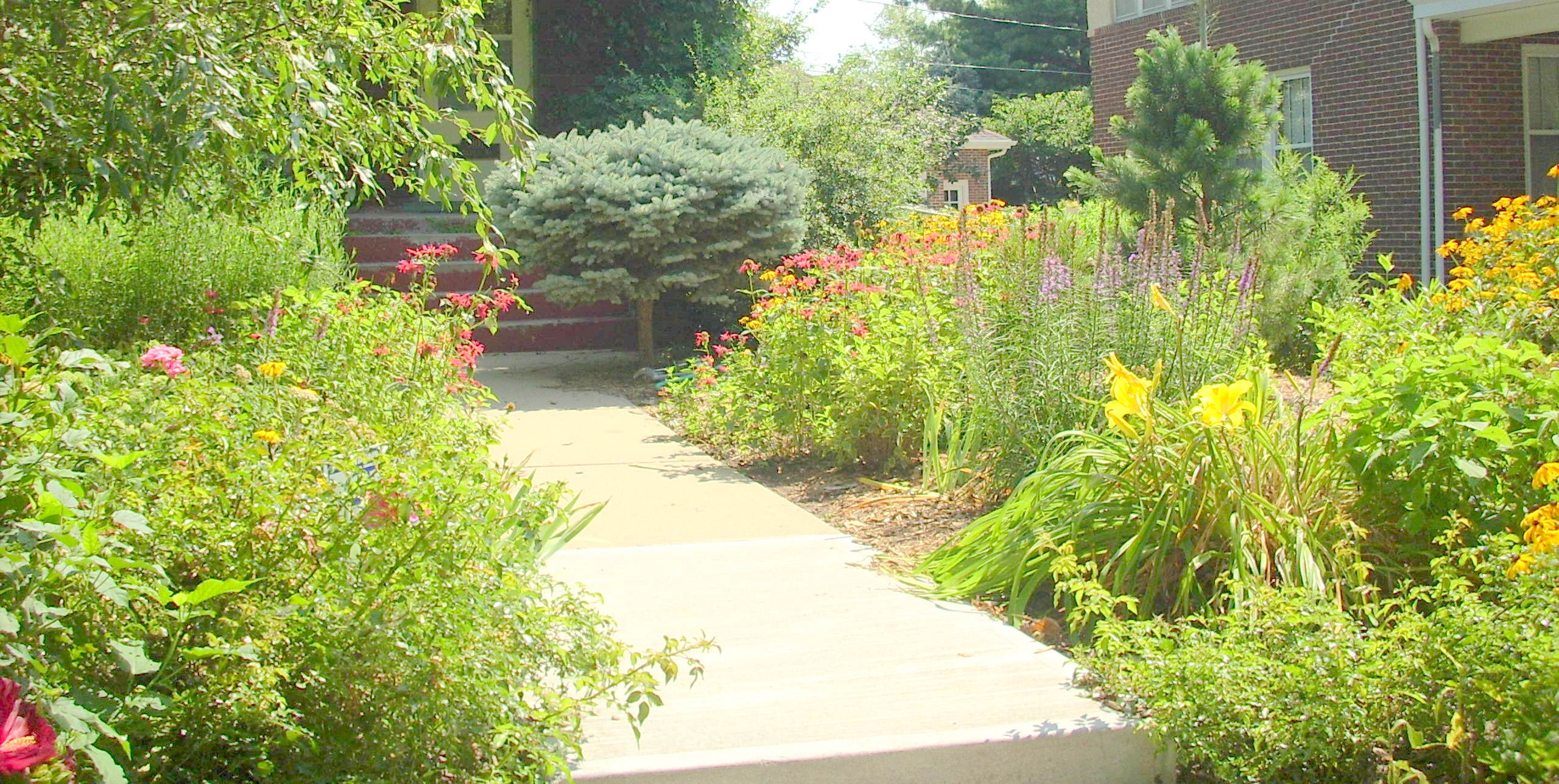 Native plants to the Midwest installed
Whenever possible, we use native and or indigenous plant material.
Native Grasses such as Miscanthus and Pennisetum are perfect for the landscape because they were growing here before we were.
Many well behaved hybrids of native wildflowers such as Nepeta, Asters, and Phlox provide a big punch of color, without all the work.
Because the plants are naturally found growing in our area, they a perfect host for native bees, butterflies and many other beneficial insects.
Also, indigenous plants tend to be more resistant to many common problems such as fungus and insect infestations.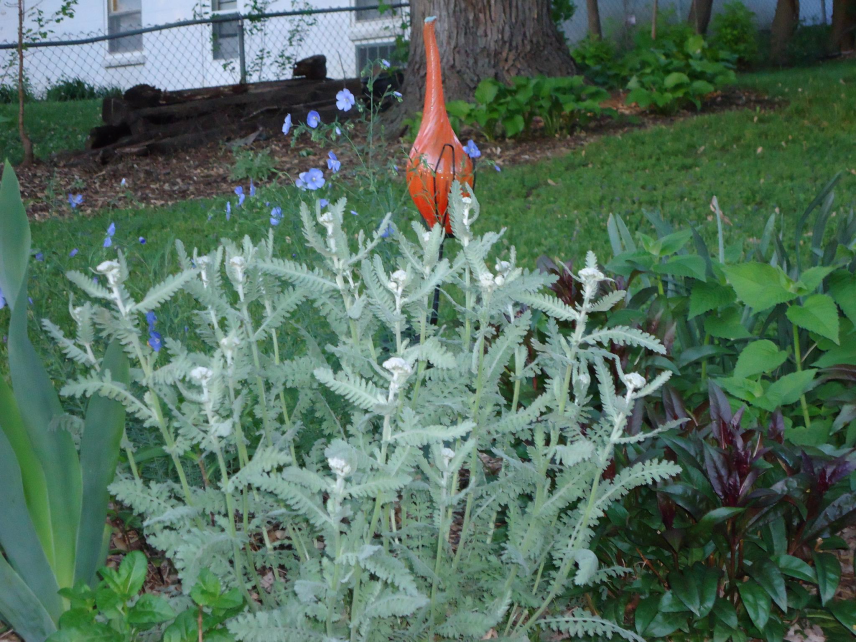 Native Blue Flax shines behind Moonshine Yarrow that is about to explode with long lasting yellow blooms. Native (hybrid Husker) Penstemon with Monarda (Bee Balm) will begin to bloom as these flowers fade.
By staggering bloom times and mixing foliage colors, it is easy to have color throughout the entire growing season. Using native and indigenous plants, as in the photo above, you can reduce maintenance while providing food and habitat for our beneficial birds and insects.