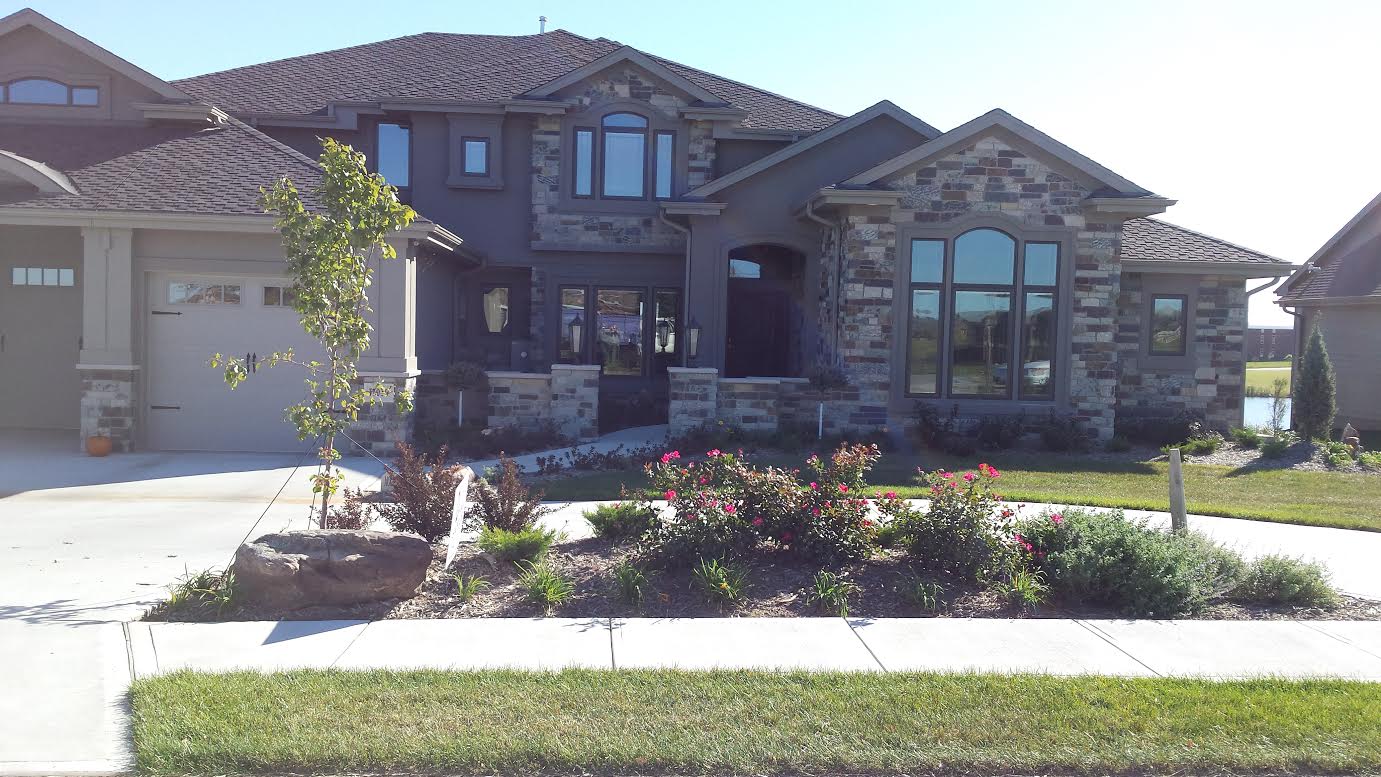 Newly installed four season landscape
With our cold winters, it is important that we create a landscape that has color and interest for all four seasons.
Not only spring and summer flowers, fall color and berries, but also interesting bark and structures and evergreen plants for the winter.
Selecting Long Blooming perennials, shrubs that provide more color than just flowers (like colorful leaves or berries in the fall), and also including evergreen and or colorful branching for the winter is how we achieve this.
A well placed art sculpture, garden ornament, or annual planter is also a great way to add interest through the seasons.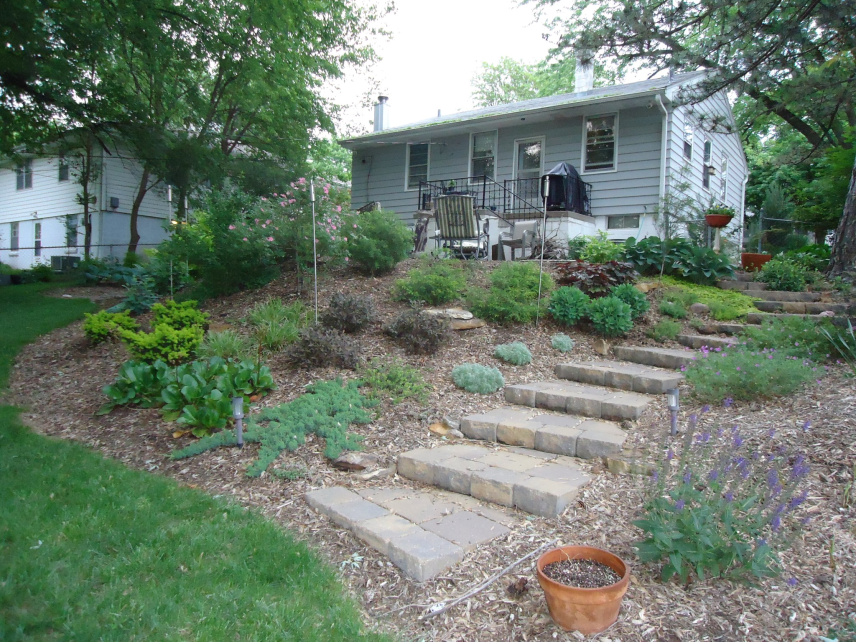 The Landscape above (shown in early summer) has low growing Yews, Chamaecyparis, and a Juniper for winter color. Additionally, many perennials hold their leaves through most of the winter as well.
The Berginea, Carex Ice dance, Carpet Phlox, and Huchera in this photo all retain their leaves, making this garden bursting with color, even in the middle of winter! Companion shrubs Dwarf Wigelia (spring bloom), a tree rose (spring and summer bloom) and Fothergilla (fall color) in the backround cover all of the seasons.
Adding low maintenance, long blooming, perennials like salvia, sedum and perennial geraniums fill in any gaps of color that the companion shrubs and evergreen perennials may leave. *Note the variations in foliage color and annual planters that add even more interest and color through the seasons.
This is truly a four season garden.