Properly lining your beds and or walkways with brick or brick shaped pavers is not only aesthetically pleasing, it also is highly functional in reducing maintenance.
A well-kept edge is a big secret to lowering the maintenance for both your garden beds as well as your walkways. Keeping grass out, and mulch in has never looked so good!
There are a lot of edging materials on the market today. We have used all of them in one form or another. Our experience determines that there is no better choice than to use brick or pavers for this purpose. In our climate, the earth tends to move (heave and thaw) causing the plastic or metal edging materials to push out losing their shape and function.
Even poured concrete curbing has many downsides including sinking and rising with the earth, being pushed up by shrub and tree roots and also cracking and breaking, leaving you with costly repairs.
Using brick or brick shaped pavers eliminates the severity of these issues because it has the ability to move and shift with the earth. If one or two brick get pushed out of place over time, repairing those few pavers is simple and free (if you know how to use a mallet) or very inexpensive even if you don't.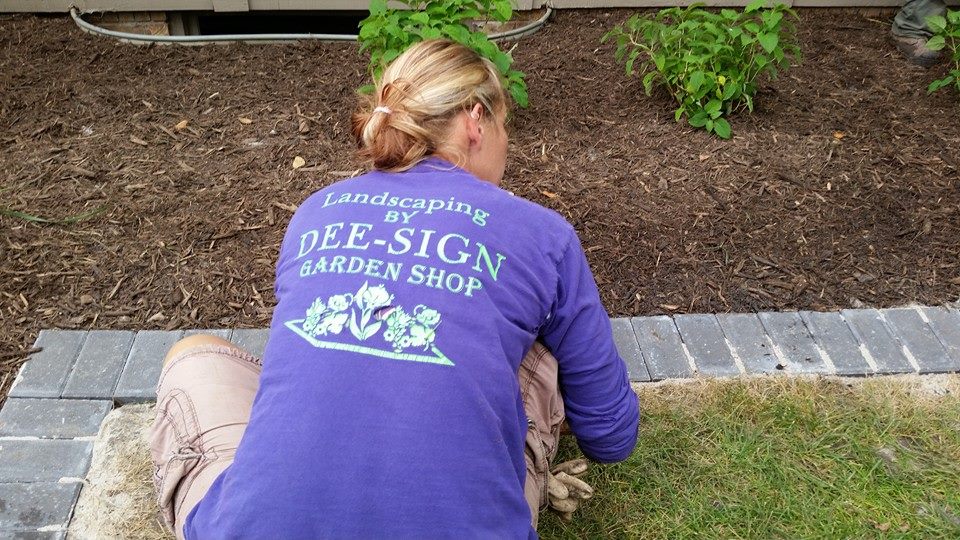 Properly installed brick edging can set your landscape apart from the neighbors as well as allow you to mow with little to no trimming.